[EN] After the launch of Mr Black in France (during the lockdown) I've chatted with Martin Hudak, the Global Coffee Ambassador. Martin is a hard worker bartender who has accomplished a lot in his career, he is an inspiration to many and yet very approachable to all. Mr Black coffee liqueur has been created in 2013 by Philip Moore, one of Australia's foremost distillers, and Tom Baker, coffee-nerd and designer and in 2018 Martin joined them. Pour yourself a cup of (good) coffee and enjoy the reading…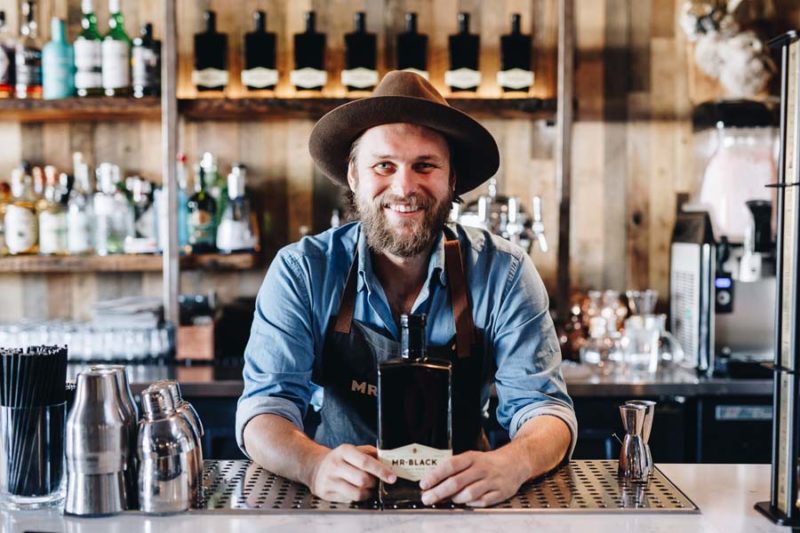 Hi Martin, could you please introduce yourself?
Hello everyone my name is Martin Hudak and the am global coffee ambassador for Mr Black Spirits, Co owner of Maybe Sammy bar in Sydney and founder of Spiritual Coffee company. I have been working in this industry for more than a decade between the world of coffee and cocktails. I started back home in Slovakia and made my way up to the legendary American Bart at The Savoy hotel.
After almost four years and many accolades I decided to challenge myself again and travel to the other side of the world – Australia, where luckily last year we opened a " hotel bar minus hotel" concept called Maybe Sammy, with a Rat Pack inspired roaring 50's theme. At the same time I started to travel around the world together with Mr Black – an Australian made craft cold brew coffee liqueur that preaches the importance of coffee and coffee cocktails.
How did you make the connection between coffee and cocktails?
I started with coffee during my culinary studies, same for cocktails. I never really liked spending time in the closed environment of a kitchen as I liked to be in front of people and be star of the show. I found passion for both, equally the same, from the beginning and thought it would be interesting to bring them together and tell everyone that coffee cocktails can be different from what we normally perceive. The biggest change happened at The Savoy in 2017 after winning the world title of Coffee in good spirit championship. It opened many doors and allowed me to travel excessively, educating many bartenders about the importance of coffee.
How did you come across Mr Black and why did you accept the challenge of becoming their global BA?
I tasted it for the first time back in London, I guess it was in 2015 and I really liked it. Being in Australia the year before for another world coffee championship and having the opportunity to see local coffee and bar scene, I quickly understood that this liqueur is unique and it's the best on its own merit. As I was using the product myself, I also began to incorporate it in drinks for every menu we launched at the American Bar. Things changed back in 2018 when I moved to Australia and I was proposed by the founder Tom Baker to jump on board and take a role which didn't exist before and be the first global coffee ambassador. It wasn't hard to say yes …My personality matches the brand, as we have the same ethos and goals and together we can always achieve more.
Can you tell us more about your travels to Latin America to visit coffee farms?
It is very important to understand the basics of your work and go as deep as you can to the sources. I didn't want to be another ambassador who doesn't know what he's talking about. I want people to trust me and rely on my knowledge and passion. That's why I was lucky enough to visit Costa Rica, Panama and Brazil regularly, spending days on the farm to get the whole coffee experience from beans to cup. Only then I understood that we shouldn't take coffee for granted and we should appreciate equally if not more than alcohol. Coffee production takes months, made by hand by family members. It's really hard labour where you need to rely on weather conditions and your farming skills which were given to you from generation to generation. It's not easy to produce a good cup of coffee and we should definitely pay more respect and money for it.
What is important to know when we want to make a coffee cocktail?
The best way to start is to understand that coffee is the fruit that grows on trees the same way as cherries or plums. It has its own species, varieties and origins. Those together with processing them as a fruit will determine the taste of your coffee, which of course will be affected by roasting and the way of brewing it. If your coffee tastes bitter, burnt with an ashy flavor, that's wrong. Coffee should be fruity, floral, citrusy and juicy as it is a fruit and once you taste a good cup of coffee try to find those flavours inside and try to bring them into the cocktail by supporting them. For example, when you try a natural processed coffee from Colombia, it taste like cherries, sugar cane and almonds, then try to work around that and add – let's say – some Cherry eau de vie into it as a base. Then, as a modifier, add Mr Black to support this beautiful subtle coffee flavour, maybe orgeat syrup as a modifier and then some bitters perhaps. Stir it and serve it on the rocks.
What are the misconceptions about coffee, coffee liqueurs and coffee cocktails?
People tend to think it's all about Espresso Martinis and Irish coffees but there is way more you can do than just those old classic drinks. We're living in 2020 and we should think more progressive and up to date. Everything changes – culture, music, design, food and even coffee and the way people drink coffee. It's less about a burnt bitter caffeinated product and more about finding something interesting and finding pleasure in it. Also many people think that coffee liqueurs are outdated, something that your grandma used to drink after dinner. They think it has to be super sweet and artificial but thankfully we finally have pioneering products such as Mr Black to show people that it is possible without excessive sugar, with real coffee roasted by professionals and also packed in cool modern packaging.
Could you please share a cocktail recipe using Mr Black ?
Espresso Martiki
40 ml Dark Rum
20 ml Mr Black coffee liqueur
30 ml Fresh pineapple juice
15 ml Orgeat syrup
30 ml Espresso
Method: Shake • Ice: cubes • Glass: coupette • Garnish: edible flowers or matcha powder shaped flamingo or palm tree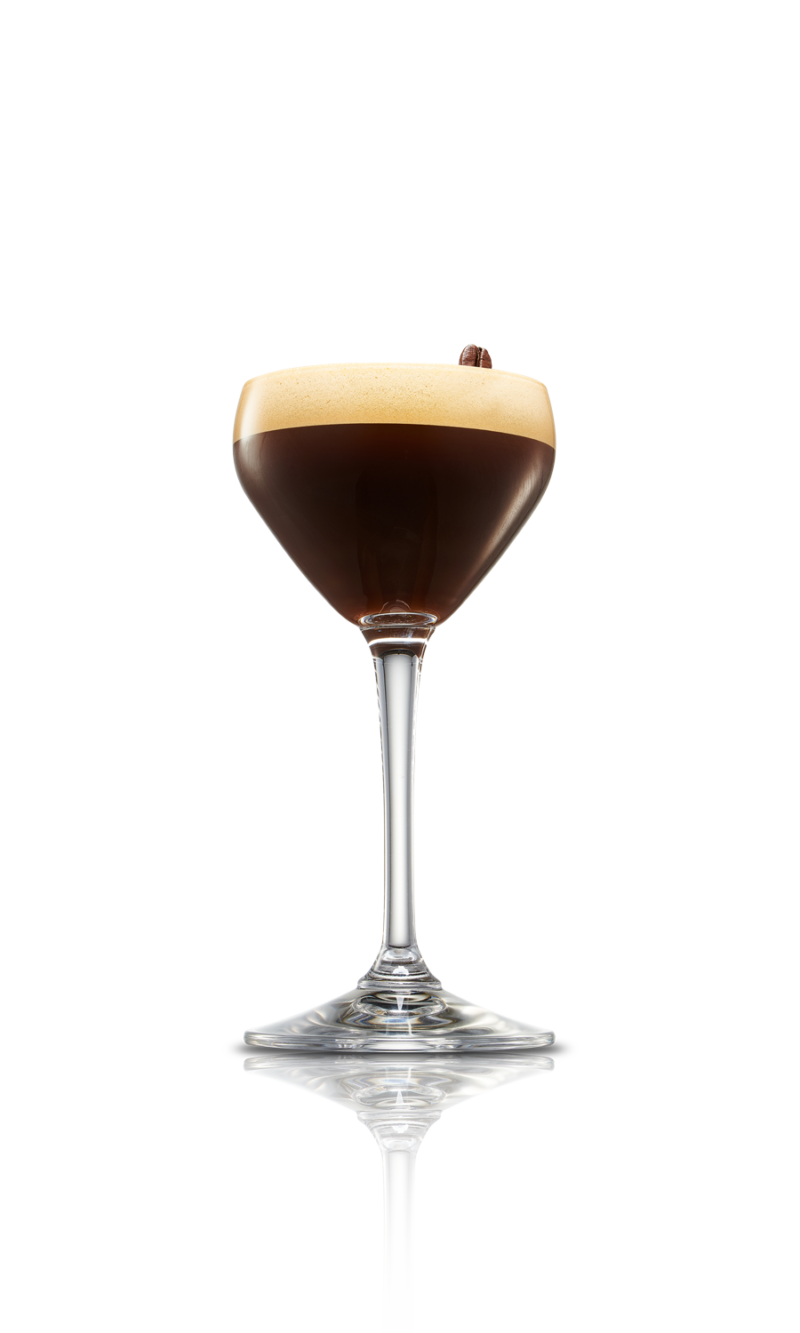 Cold Fashioned
30 ml Rye or Bourbon whiskey
30 ml Mr Black
Method: stir • Ice: block • Glass: rock • Garnish: Orange peel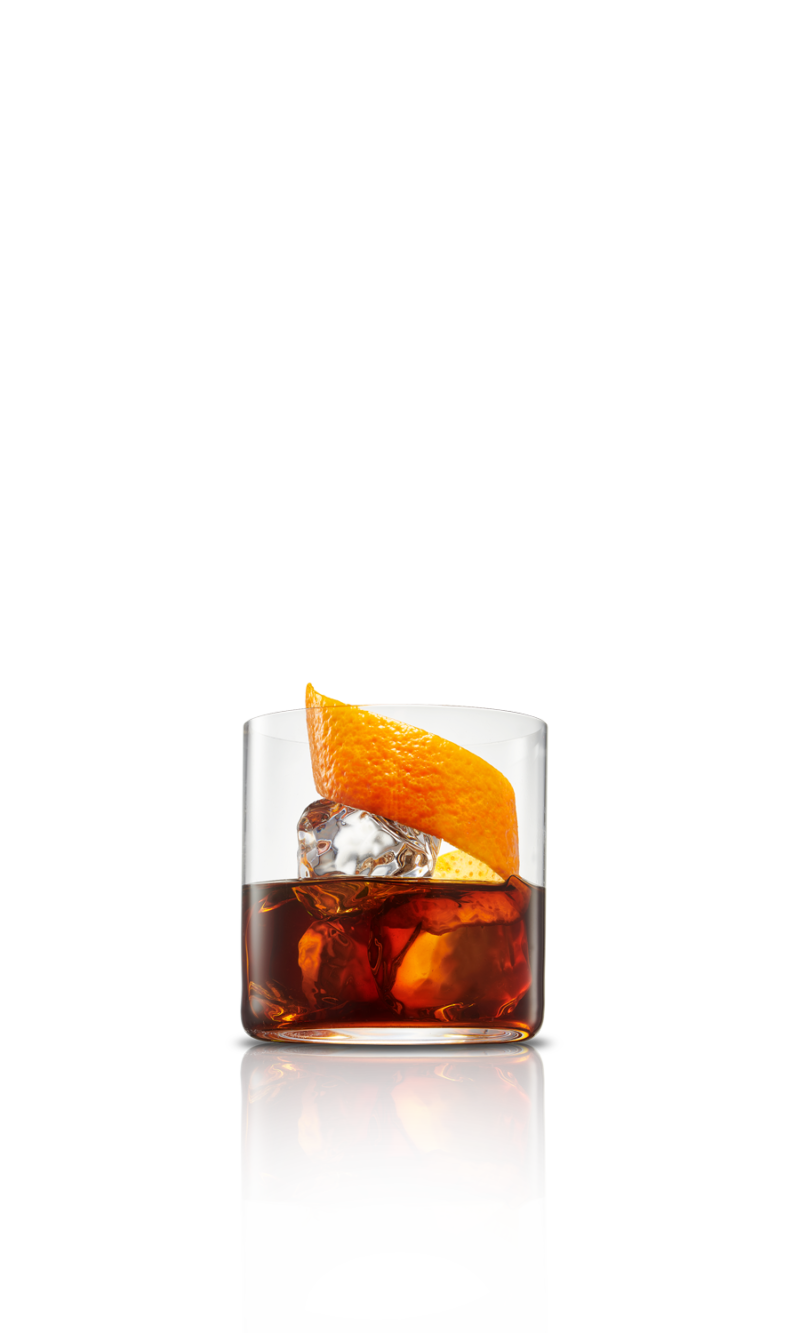 Just out of curiosity, what do you like about France?
You ahaha … hard to answer as I've only been there a couple of times. So I guess I have to come soon for a proper visit and discover your food & drink culture. PS: I love Picon & Beer, Pastis on ice and fresh baguette.
What is your motto?
PER ASPERA AD ASTRA