A hidden bar in a mall, for those who don't feel like wandering around dark alleys in – sometimes strange – neighbourhoods at midnight, with an amazing hospitality, I give you Three X Co! Launched in December 2017, Three X Co is one of the top three cocktail bars in Malaysia.
At its conception, it was the latest edition in the speakeasy scene within the region where its concept was inspired by blending local oriental cultures into the prohibition-styled "speakeasy" bars trending across the world then. Helmed by David Hans, Asia's first World Champion of the Giffard West Cup 2017 Competition, and with friends Waihung Wong, Daniel Gunawan and Angeline Tan plans were hatched for this clandestine bar.
We had a few words with Angeline, bar manager, who you will often find at the bar making sure everybody is having a great time (including the staff!)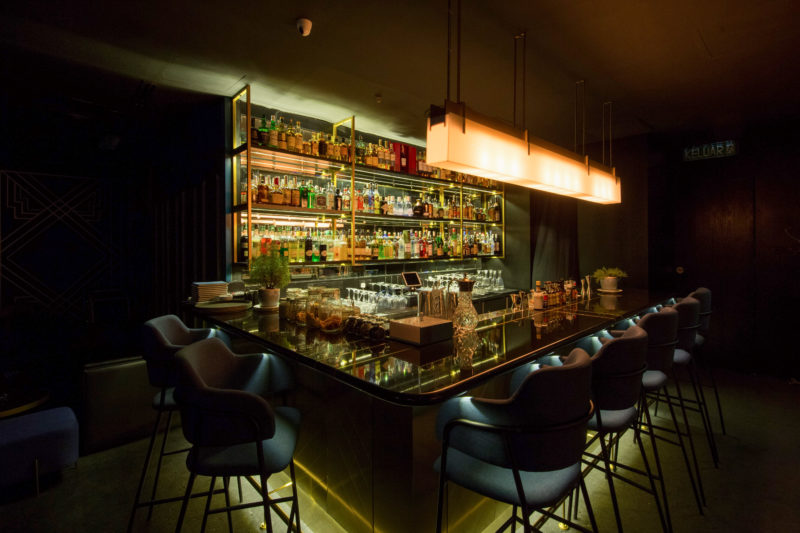 How did you survive covid?
Angeline Tan: We were not alone struggling during the pandemic. When we heard about the imminent lockdown, we quickly organize ourselves by preparing care packs of bottle of spirits with mixers and garnish using whatever packaging materials we have and brought them home. Our objective was to deplete our stock holding for cash flow. Later, we started doing cocktails deliveries as well.
To create awareness and also part of our engagement with our customers, we a launched a series of DIY Cocktails at home IGTV series. We also raised funds to create family food boxes for the "White Flag" project too. Family boxes of necessities were distributed to the families be it local or foreigners affected by the lockdown. We helped negotiate and pay rent for some of the foreign workers affected by the lockdown. We are grateful that we have friends and customers that were very supportive and helpful. We manage to get by by keeping ourselves busy.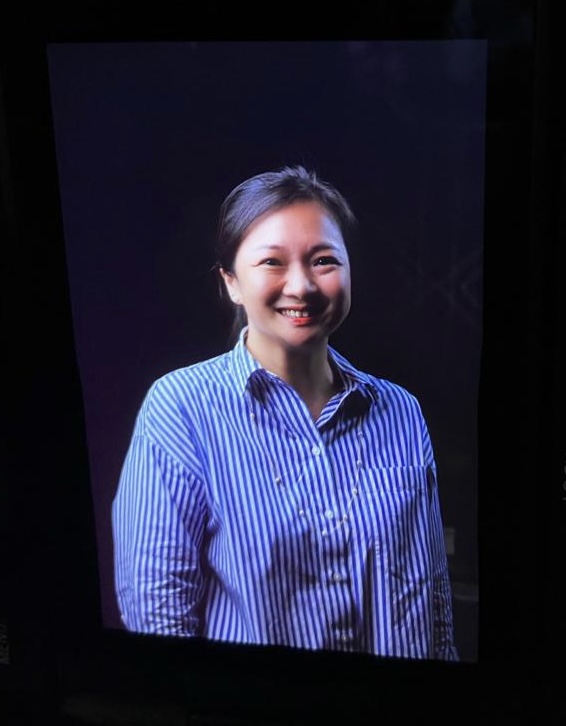 What are the challenges the industry is facing in Malaysia?
The biggest challenge that we have is staffing. It is just very difficult to attract people to the hospitality industry, especially young people. We know hospitality in FnB is hard, but it is so difficult to even create interest for them to consider, and we haven't even started talking about the carrot that we are dangling.
What's next for you?
We will be starting our renovation of the bar next month (october), so during this time we will be closed. This allows our staff to rest as we have been doing back to back shifts since May. We hope to present a refreshed look in november and welcome our friends and customers back. We have been always doing what we think is right and that is to create a good product and good hospitality for everyone that walk through our doors. There is really no pressure or agenda for everyone but to make sure that customer's bar experience is always on point.
Do you have a motto?
Be sincere, do good – and all else will fall in place.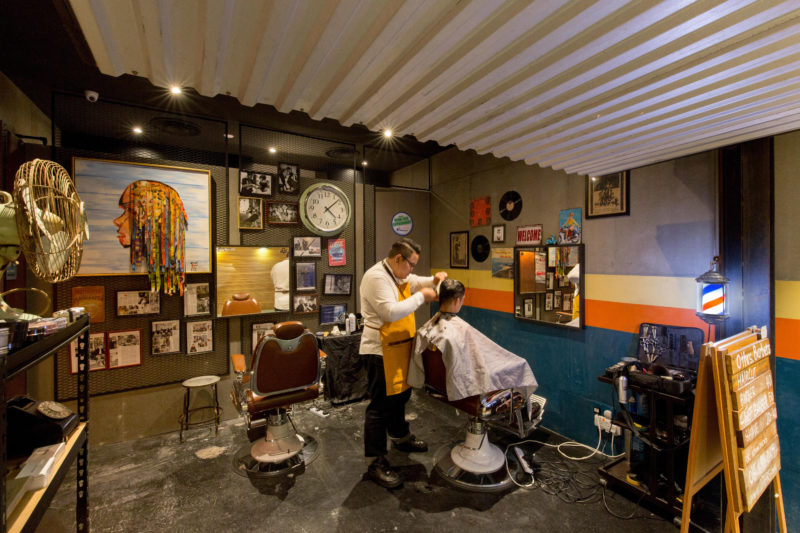 Let's talk more about your cocktails ans Malaysian ingredients!
BALIK PULAU – Nutmeg, a forgotten local fruit in Malaysia
When we talk about Malaysia's specialties, we usually mention Malacca coconut sugar (gula melaka), pandan leaf, Bentong ginger, Sarawak pepper etc. We rarely mention nutmeg. In Penang Island, there is a place called Balik Pulau. Balik Pulau is actually famous for two things and most people will only know one of them which is durian. Most people will miss Nutmeg hence the forgotten fruit. Nutmeg has many uses. It is a fruit, a spice, and a medicine. Most people know nutmeg in the form of dried nutmeg seeds (dark brown color), often available in supermarkets and used widely in western cooking. For Penangites, Nutmeg comes in the form of fresh fruit – white or red color flesh and red and black color seeds.
One popular drink in Penang local hawker center is the white nutmeg juice. And this juice is almost impossible to get anywhere else other than in Penang. This inspired us to highlight this forgotten fruit to make it into an iconic cocktail of Malaysia. Our Balik Pulau is a clear cocktail using milk, nutmeg and herbs. The Balik Pulau Cocktail is served over a clear ice with a garnish of basil leaf, candied white nutmeg and local dried ginger.
BALIK PULAU: Hendrick's Gin, Nutmeg, Clarified Milk, Lemon, Saline Solution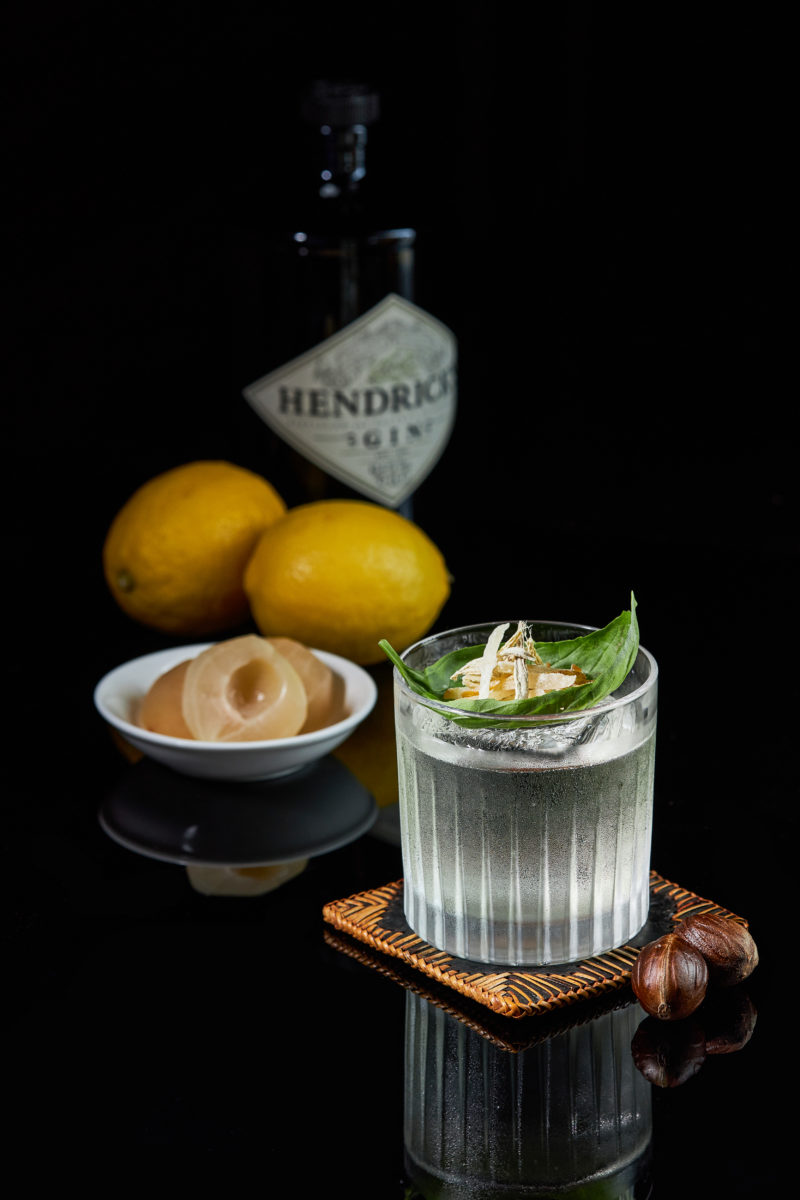 EASTERN POEM – This is a cocktail inspired by the world-renowned classic gin and tonic cocktail!
Gin and tonic is definitely one of the most popular cocktail in the world. It is so nice and refreshing especially having it under a hot sun. Gin and tonic are best served with citrus fruits, berries and botanicals. But in tropical Malaysia, the imported fruits and botanicals is usually expensive and has a relative short shelf life. As such, this inspired us to use ingredients that is related to our culture and create our own style of gin and tonic!
In Western culture, a gin and tonic is always the best choice during a hot day. In Malaysian culture, herbal tea is always the best choice of drink for our hot weather.
As we grew up in a Malaysian Chinese family, we have the habit of drinking herbal tea when the weather is hot. With the aroma of chrysanthemum and Chinese herbs infused gin, paired with Yuzu Tonic and ginseng, and lastly with a touch of Pei Pa Koa – we have our own oriental inspired gin tonic! Pei Pa Koa is a traditional Chinese herbal cough syrup that contains soothing honey and fifteen other herbs. It is a household staple for generations in a Chinese family. Our Eastern Poem cocktail pays homage to this way of life.
EASTERN POEM: Chinese Herbs Infused Gin, Pei Pa Koa, East Imperial Yuzu Tonic, Ginseng Rootlets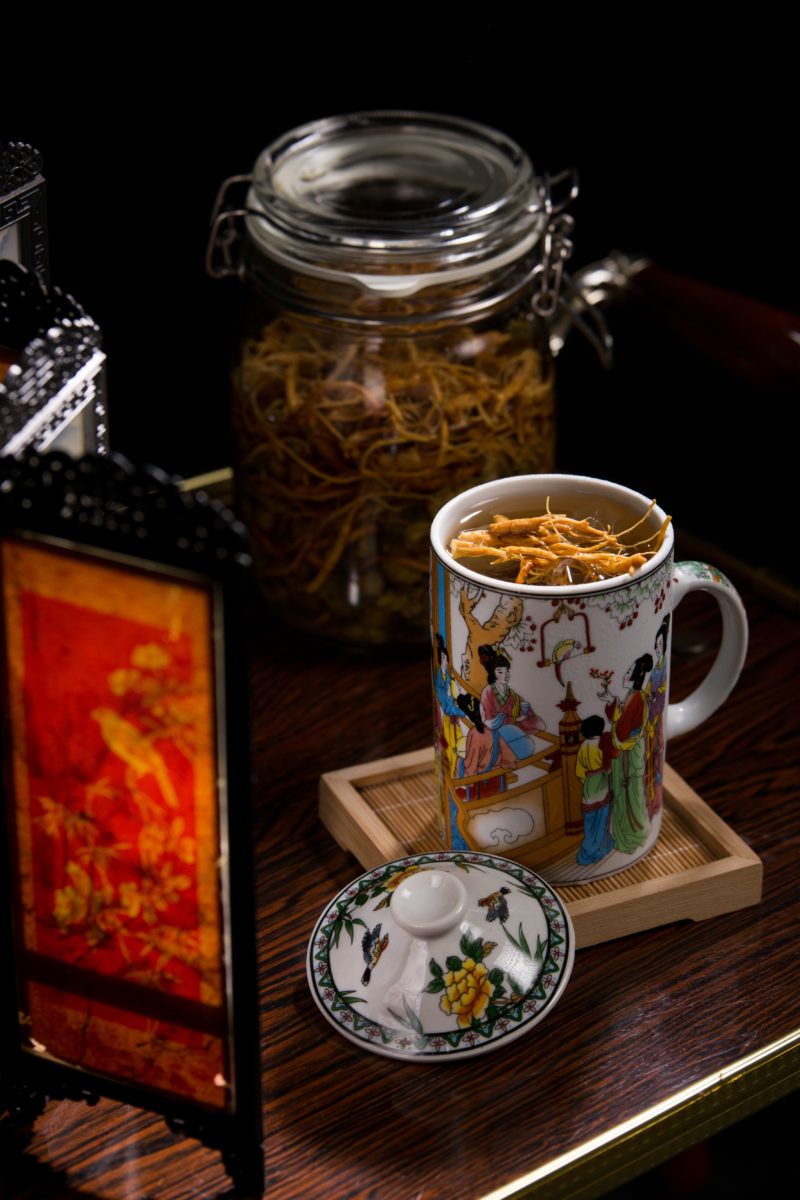 BURUNG MALAYA – Malaysia's classic cocktail, Jungle Bird comes with a twist !
Jungle Bird first appeared in 1973 at the Old Kuala Lumpur Hilton Hotel as a welcome drink and was developed by a local bartender, Jeffery Ong. Jungle Bird is a cocktail with a bitter-sweet taste where the bitter-sweet flavour comes from Campari (Italian aperitif) and presented with a tropical touch. Instead of Campari, we use our homemade Guinness Amaro as an alternative. Guinness has a bittersweet taste (similar to Campari) that not only quenches thirst but also helps to eliminate fatigue. It is common to see older drinkers drink Guinness stout in local restaurants in the old days. As such we incorporate this Malaysian culture in this cocktail.
Burung means "bird" in our local language Bahasa Malaysia, and Malaya is the old name of Malaysia before independence. In order to pay tribute to this national cocktail, we re-create the classic Jungle Bird by calling it Burung Malaya, and served in a vintage glassware.
BURUNG MALAYA: Plantation Original Dark Rum, Homemade Guinness Amaro, Ananas, Lemon and Honey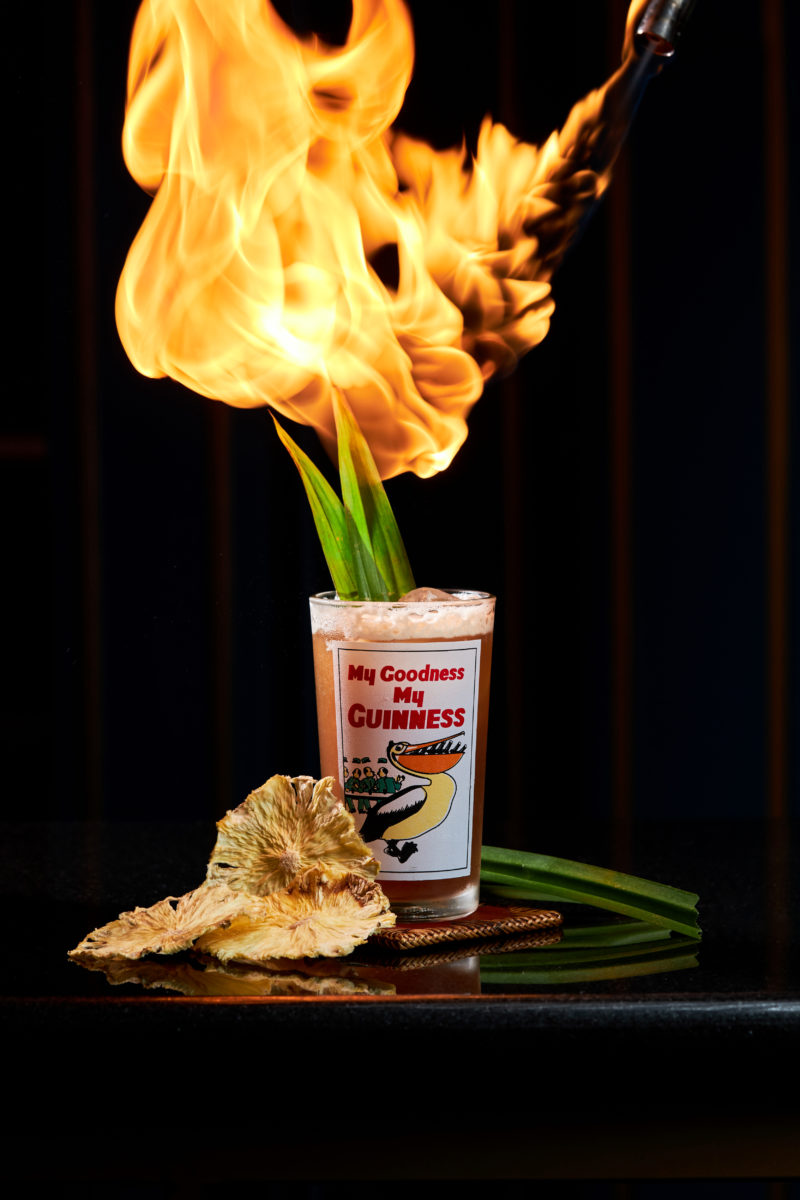 GRASSHOPPER PIE – The art of cocktail is that it can be a great story or an inspiration from life.
This drink is inspired by the traditional Hokkien snack, Apam Balik (flip pancake). Whether you are in a local morning market or a night market, it is a common memory for Malaysians to see Apam Balik being sold. Our Grasshopper Pie uses the core ingredient of Apam Balik – Jagung (sweet corn), peanut, egg yolk and add on with mint and vodka to create this dessert cocktail. The surface of the glass is covered with a layer of matcha powder, which not only adds a layer of mystery (and fun cos you have to lick it) to the drink, but also to balance the sweetness of the cocktail.
We named it Grasshopper Pie as the classic Grasshopper cocktail is an after-dinner cocktail and "Pie" refers to 'KUIH', just like eating the 'KUIH' (cocktail) after your dinner. Hence a unique dessert cocktail inspired by our local food culture.
GRASSHOPPER PIE: Tito's Vodka, Sweet Corn, Mint & Macha Green Tea Powder, Macadamia, Egg Yolk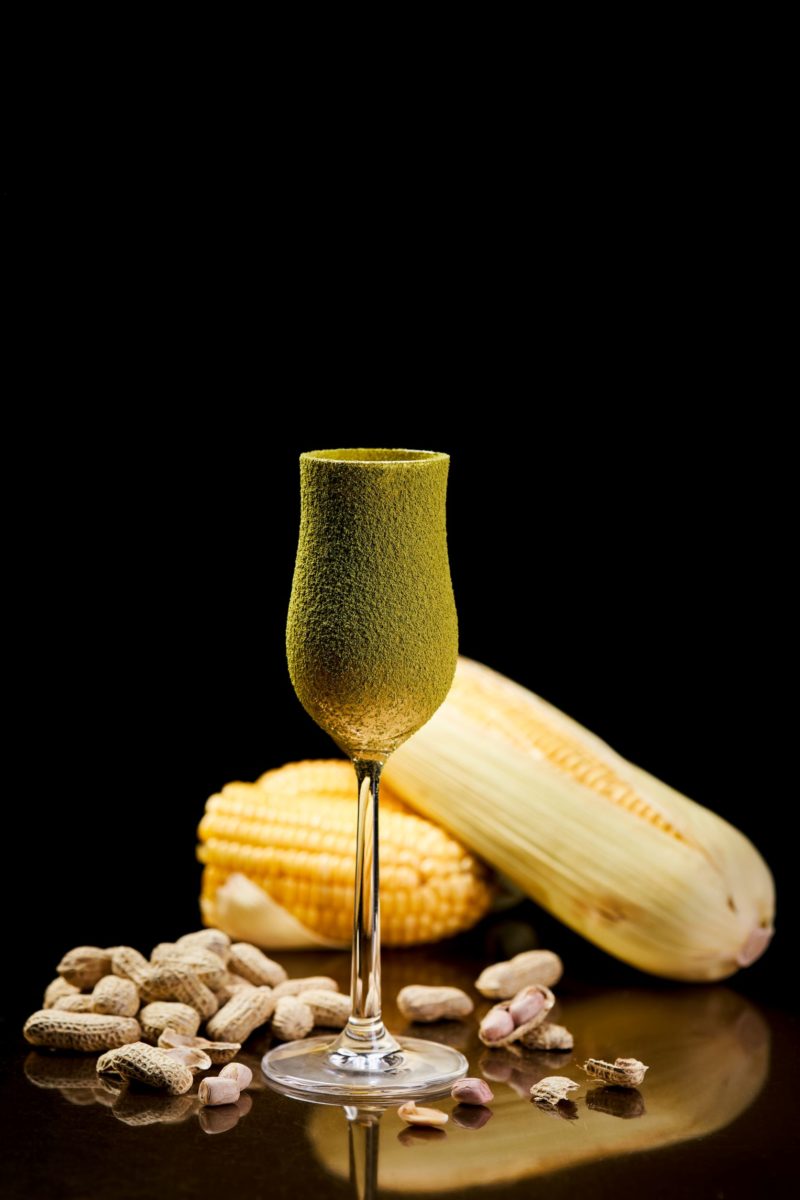 This bar conducts many masterclass, guestshifts and collaborations featuring bartenders around the world on a regular basis to promote the craft of cocktails and the cocktail bar community to the staff and customers as well as to bring excitement to the local bar scene.