Depuis 1923, Suntory est un pionnier dans l'art du whisky japonais et renouvelle son savoir-faire avec une nouvelle gamme : The Essence of Suntory.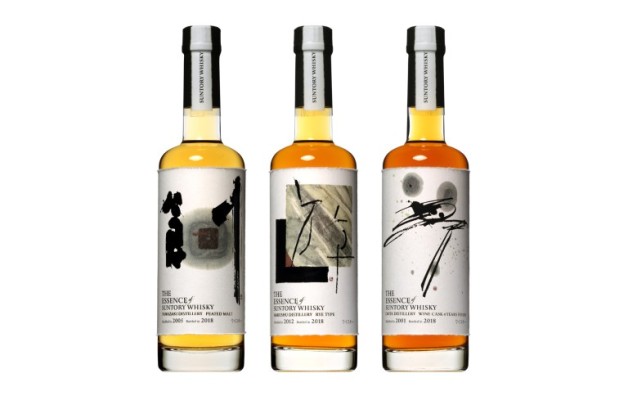 Yamakazi Distillery Peated Malt 12 ans • 49%
Elaboré dans la plus ancienne distillerie de Single Malt du Japon, ce whisky est décrit comme ayant des douces notes de baies relevées par celles des fumées d'encens.
Hakushu Distillery Rye Type 4 ans • 57%
Ce jeune whisky équilibré livre une épice riche et profonde portée par l'utilisation du seigle ainsi qu'un caractère vert et fruité traditionnel au Hakushu.
Chita Distillery Wine Cask 16 ans • 49%
Passé 4 années en fût de vin, ce whisky devrait être doux et moelleux, avec un côté aigre-doux.
Les trois expressions, en quantité limitée, devraient être lancées le 27 février 2018 au Japon.
// VDC