Alambic Magazine has been traveling abroad and couldn't resist on being on the lookout for fantastic cocktail bars between chilling on paradise beaches and fighting mosquitoes attacks, to summarise. Malaysia's bar scene has evolved so much in just a couple of years with the apparition of a few new 'pépites', I just couldn't resist bringing back interviews with me to share with you about : where to drink great cocktails in Malaysia.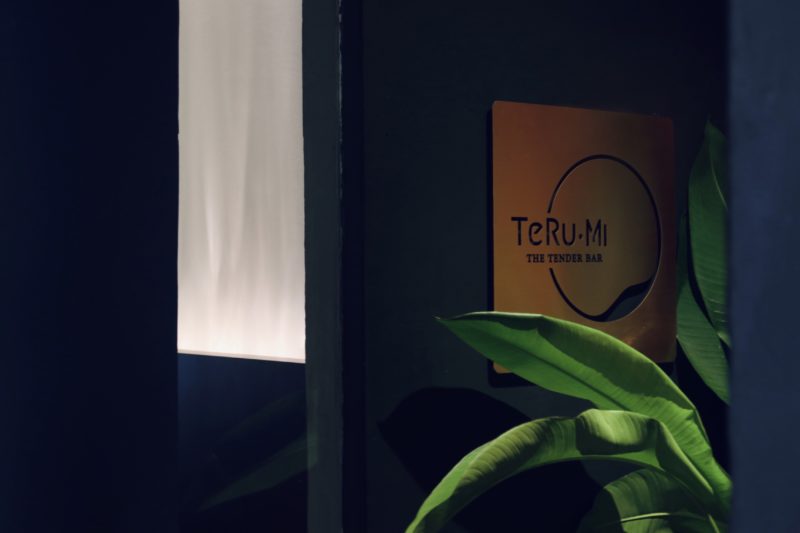 A vast majority of the best bars are hidden and are located in areas where you wouldn't really hang out as a tourist, like taman paramount in Petaling Jaya, a city just next to Kuala Lumpur and super easily to reach by cab. But am telling you, it's so worth it…
I've had a chat with Amanda Wan who speaks on behalf of the team. The co-founder, bar director and leader of the team is Shirmy Chan who I met a few years back. She was perfecting her whisky knowledge between winning bartending competitions. I met Caden Chua when she was working for Coley – another great bar in Kuala Lumpur that usually appears on prestigious ranking best bars lists – she is now the head bartender at Bar Terumi and they have created the first signature menu dubbed 'Chapter One' together. Yes it is an all-female team for now and to my knowledge it might be the first one in Malaysia.
My first question actually was: did you hire a feng shui master to build this bar?? It is the most zen bar I've been to, where you can take all distractions away and focus in tasting neat and pure cocktails. The answer was 'no, haha' so am not including it!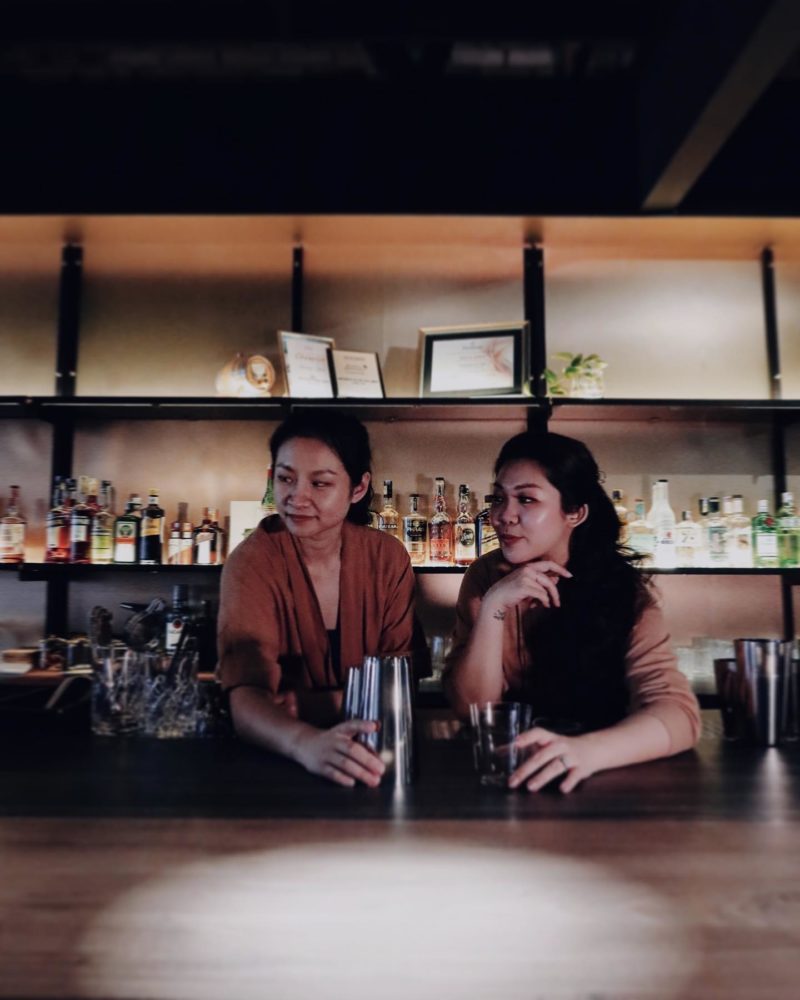 Where can we find your bar ?
Shirmy Chan: The bar is located in Taman Paramount (Petaling Jaya), an older neighbourhood developed in the 1960s, that has been experiencing a steady growth in new concepts in recent years. The co-existence of the old and the new makes this neighbourhood an exciting location for our bar. Think old-school tailors, electrical shops, aquarium supplies and coffee shops on one hand, and on the other hand there are trendy cafes, indie breweries, and omakase restaurants.
What is your hospo philosophy?
Our hospitality philosophy is "the tender bar", where we hope to restore a hint of tenderness in your daily lives. Nothing spells more tenderness than the sense of nostalgia and belonging. By surrounding ourselves with the memories of old and new we can only say we feel right at home.
What does TERUMI means?
The name TERUMI consists of 2 parts, 'teru' which means 'brightness, to shine' and 'mi' which means 'beauty'. Our goal is to shine a light on all that is beautiful, usually found in the simple things. This is reflected in the design of our space and drinks. Embraced within the heart of TERUMI is a place we call 'the tender bar', which is where we hope to restore a hint of tenderness in your daily lives. Finally, and perhaps most importantly, TERUMI in kanji is the name of our owner's father. Consider this a tribute to a father from his daughter.
What about the cocktail menu, is there any drink you'd like to talk about?
The menu is a combination of Malaysian flavours, executed in Shirmy's signature bartending style influenced by Japanese craft. Two of the drinks we would like to highlight are Hakanai and Komorebi.
Hakanai: Drawing inspiration from the humble gin and tonic, Shirmy and Caden created a homemade guava tonic water that goes perfectly with the assam boi (salted plum) foam that tops the cocktail. Served with a slice of fresh guava, guests are encouraged to scoop up the foam to enjoy between sips of their drink. This is reminiscent of our days after school where the fruit vendor would park outside the main gate when class is dismissed, serving packs of freshly cut guava together with assam boi powder. A short, welcome treat indeed after a long day of lessons.
Komorebi: Do you also get mesmerised by the dappled sunlight shining through the gaps between the leaves? Especially when the breeze sways the branches and produce a soft, enchanting rustle of light and sound? That's what we aimed to capture in a glass. The classic daiquiri recipe is infused with sweet pea, giving it a burst of both sweet and savoury notes with dominant green flavour notes. The result is a cocktail that is both refreshing and intriguing at the same time. On top of that, sweet pea essence is concentrated and dropped onto the surface of the cocktail, perfectly mimicking the changing dappled light of its inspiration.
We chose to name the cocktails in a style that is more descriptive, hence the Japanese terms, which is in line with the theme of the bar.
How did you manage to survive during covid and what are for you the most common challenges around the industry in Malaysia?
Cocktail deliveries, personal cocktail diaries and online cocktail classes were all a part of the covid survival pack. Fortunately in Malaysia, there aren't really any distinct challenges posed at women in the industry. Perhaps the biggest challenge has and will always be the high cost of alcohol ingredients (due to taxes) hence the continuous engagement in conversation with our guests to show them the true value of cocktails and it's experience, which justifies cocktail appreciation as a worthy interest instead of just an expensive luxury.
What's next for you?
The next steps for Terumi include a host of possibilities, but more notably we would love to host more Open House sessions. We had our first one on 31 Aug and saw an encouraging turnout. The greater goal is to bridge the gap between all drinks professionals, while unmasking the misconceptions of bartending as a career to generate more interest in potential hires, regardless of work and industry experience.
At last, a question I like to ask for my own amusement, what is your motto?
#sipgently and "have a gentle day"
I've had a few summer bar flings and yes I'm very much of a sip and tell person so I'm gonna tell you all about it.