Cocktail créé par Danilo Grenci (Bluebird, Paris) à l'occasion d'une série de dîners « Eloge de la lenteur » organisés par Star of Bombay chez David Toutain*, il associe les saveurs automnales à la puissance du gin.
J'ai voulu accompagner David Toutain sur ce plat en partant à la recherche de "goûts oubliés" comme le salsifis.
« Son nom, Laverstoke Fall, fait référence au lieu où est distillé Bombay […], le tout servi dans un verre en céramique brut couvert de foin vaporisé d'un distillat à base de résine de pin. Ce cocktail m'est apparu comme une évidence lorsque j'ai vu l'assiette de David Toutain. Je voulais vraiment mettre l'automne dans un verre en utilisant des champignons et du poivre qui apporte à mon sens le côté terreux et humide du bois d'automne. » Danilo Grenci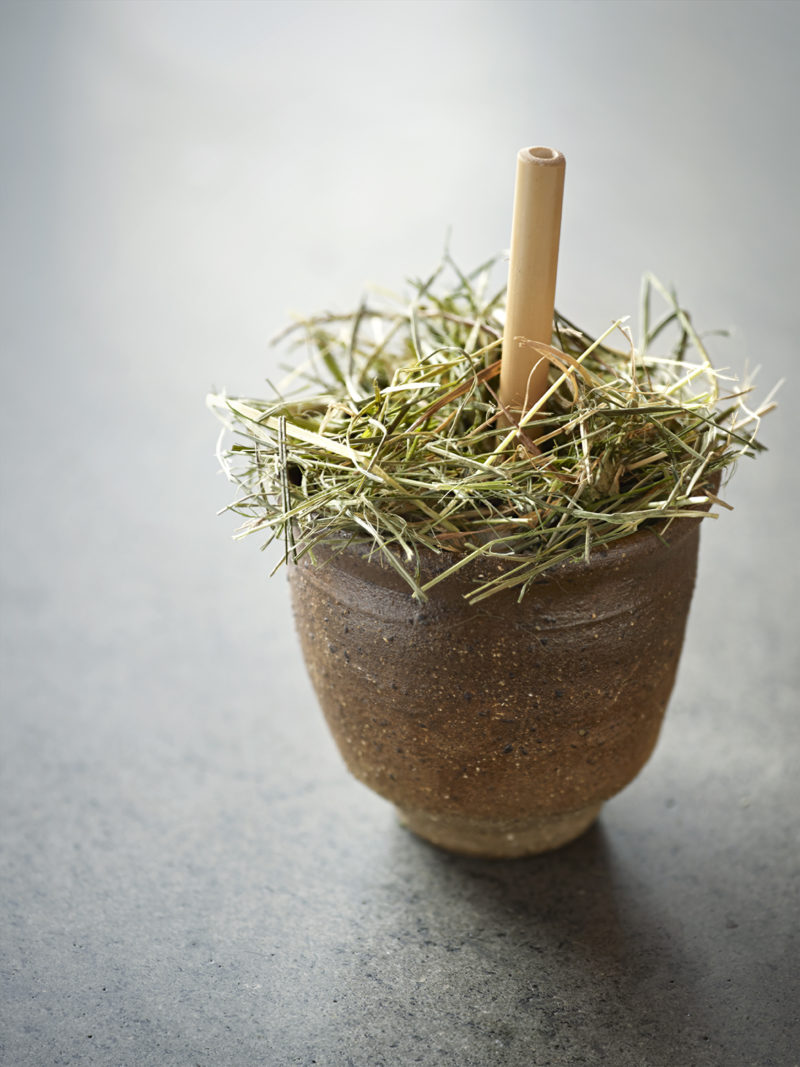 Laverstoke Fall
4,5 cl de Star of Bombay
3,5 cl de sherry blend aux shiitakes, poivre et racines d'iris*
0,5 cl de Pino Mugo
1 cl sirop de sucre
4 cl d'eau à 65 degrés
Spray de Pino Mugo sur le foin
*sherry blend aux shiitakes, poivre et racines d'iris
10 parts de Sherry Manzanilla pour 1 part de Pedro Ximenez. Ajouter poivre, racines d'iris et champignons shiitakes frais grillés. Infuser sous vide.